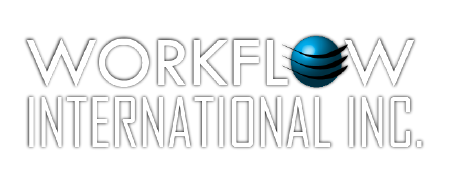 End-to-end
Recruitment
Management
Solutions.
Here at Workflow International Inc, we take pride in providing quality recruitment software through years of dedication and development.
Request a Demo »
---


Deskflow Enterprise
Deskflow Enterprise is an Industry-leading recruitment management software designed to make professionals more productive. It manages the entire recruitment process from business development through to placement.
More information »

Deskflow Medical
Deskflow Medical is our software solution for maximizing physician, health care and Locum Tenens recruiting. With the distinct needs of medical recruiters in mind, this product supports multiple specialties, multi-rate contracts, and more.
More Information »
---
Our products are designed for Human Resource consulting, executive search, permanent and temporary staffing, career counseling and transition, corporate HR recruiting and sourcing, and other recruitment possibilities. With companies across the globe using our software, we provide vertical market solutions to make professionals more productive.
Tailored software for your business requirements
Power
Deskflow is powerful and robust, designed to seamlessly transition
from multiple active screens and easily jump into deep-dive searches.
Flexibility
Every company and user has their own unique needs, and Deskflow
caters to that with customization of reports, templates, windows, and more.
Integration
The complete integration of Deskflow into Microsoft Outlook® and
Office® allows users to update information between the applications.
Previous
Next